The "Sunshine State" beckons more than 800 new residents every day, many drawn – especially to the 1,350 miles of coastline – by the warm weather and blue skies. However tropical storms and hurricanes have intensified dramatically in the last two decades, coastal land surface is sinking, and coastal homes and infrastructure are flooding more often as sea levels rise, according to the EPA report "What Climate Change Means for Florida."
Those with the least suffer the most when disasters hit Florida. In large part, that's why Florida Student Power Network began in 2016 as a diverse group of students seeking solutions to climate justice.
Recognizing the inter-relatedness of climate justice to other issues, they soon expanded their mission to work on behalf of justice in areas including immigrants, women, reproduction rights, and LGBTQ+ communities. They seek to better the lives of those suffering systemic inequities through loving, collaborative campaigns to win concrete victories.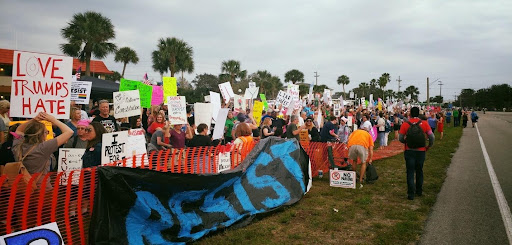 We hear the voices of the student who sees their tuition increase and scholarship decrease, of the Trans women of color who fear for their lives every day, to the single mom working multiple jobs to make ends meet, the undocumented student fighting for legalization, the young women and men who live in fear of police violence, and of our planet crying for climate and environmental justice."
Engaged on and off campuses, the group strives to build leadership skills in its members to effect positive change in their communities and around the state. These skills include organization, management, political awareness, campaign strategies, and interpersonal skills – all of which make the members and their varied campaigns more successful.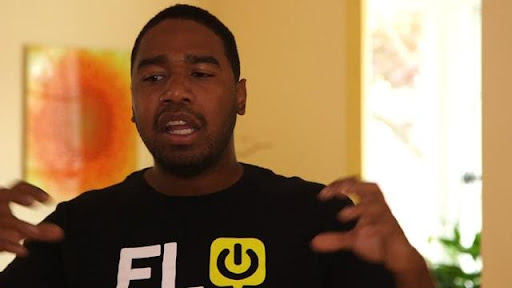 They work with a wide range of advocacy partners from labor unions to community organizations, all committed to transformational solidarity and progressive change.
Recent campaigns include:
Code Red for Humanity high school students demand an end to fossil fuel subsidies, call on leaders to declare a climate emergency
Seal the Deal 2021 demands Congress pass infrastructure deal for climate, care, jobs, and justice
Know Your Rights Training offers migrant youth information on Constitutional rights in the U.S. and navigating interactions with law enforcement and ICE agents
No Jim Crow in Florida calls on Disney and Publix to stop funding lawmakers that passed the anti-voter law #HB90 and anti-First Amendment law #HB1.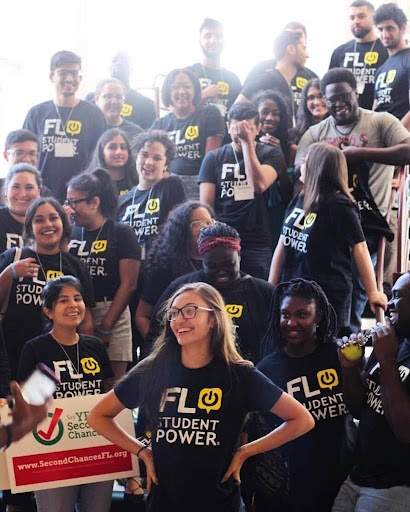 Written by Kerri McLean
Learn More:
Tampa Activists Rally To Urge End To Fossil Fuel Subsidies, Patch – South Tampa, by D'ann Lawrence White, September 14, 2021
Black-led organizations awarded $1M to tackle systemic racism, South Florida Business Journal, by Evely Forte, June 22, 2021
Ana Guevara
Co-Executive Director
ana@floridarising.org
Flooding, Water Contamination
Fighting Industrial Contamination, Halting Bad Development