"Each day more eyes are turned to the fact that our environment is suffering. Our wildlife, our air, our land and our water are in jeopardy, and we must stand our ground to protect them as if our lives depend on it, because they do."

– Steven Pulliam, Dan Riverkeeper
Although we do not often recognize or realize it, a major watershed can determine the shape and quality of human communities that reside within it. At the foothills of the Appalachian range, the Dan River snakes westward across Virginia into North Carolina before curving back to its state of origin. The larger river basin covers nearly 4,000 square miles, interlacing rivers, streams and creeks across several counties.
For centuries, the basin has collected fertile sediment from abundant freshwater. Astonished by the land's fertility, early European settlers razed native growth and planted cash crops aggressively, especially tobacco. The 19th-century US economy thrived in part off Dan River ecosystems tended by enslaved peoples and their forced labor. Over time, transportation and industry encouraged interest in and access to the basin's resources, dramatically shifting the landscape for human interests. In the 20th century, tobacco production ceded land to manufacturing and industrial farms that found new use for the Dan River and its environs.
The Good Stewards of Rockingham (GSR) and their Dan Riverkeeper aim to protect and restore the air, land and water that sustain life in their communities and those connected to them by water. GSR abides by a mantra to "Protect What You Love," and they aim to create a culture that appreciates and respects our earthly gifts—in nature, and among one another. To do so, they promote science-informed, community-based voices in decision-making and stewardship of regional water, land and air.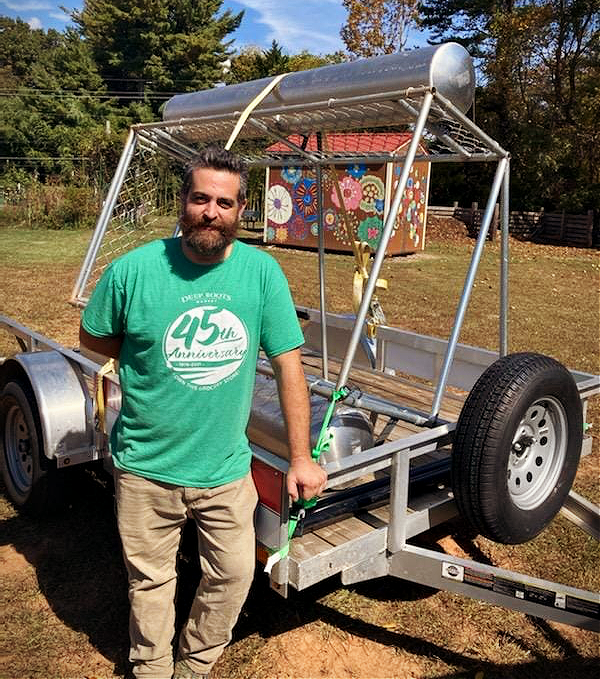 Affirming access to a clean environment as a human right, GSR and the Dan Riverkeeper promote interconnected values for environmental and racial justice in communities long governed by racist powers in state and business. GSR and the Dan Riverkeeper seek to amplify and support most the concerns, needs and hopes of those treated most unfairly in the region's history.
GSR formed in 2014, most directly in response to environmental threats posed by mining, fracking and pipelines in Rockingham County, North Carolina, where a stretch of the Dan River plunges before returning north to Virginia. That same year, north of Rockingham, a Duke Energy coal-fired steam power plant allowed 39,000 tons of coal ash and 27 million gallons of wastewater to leak into the Dan River. As a result, mercury, cadmium and arsenic were added to waterways that supported commerce, recreation, and farming, negatively impacting residents' health and depressing regional economies. Since, only 10% of the contamination has been removed.
GSR advocates for coal ash removal by excavation across all jurisdictions in the Dan River basin, and they support policy initiatives like Virginia Governor Ralph Northom's 2019 mandate for Dominion Energy to excavate its coal ash. In North Carolina, GSR advocates to make sure taxpayers do not foot the bill for dirty energy's mistakes. To maintain state and corporate accountability, GSR provides accurate water testing to ensure safety and bring action to areas that remain imperiled by toxic contamination.
The Dan River basin is home to many similar threats, including uranium mining, clay mining and various quarries as well as fracking and pipelines. Comprehensively, GSR advocates against the pollution and plunder of all communities in Rockingham County and the wider river basin.
When the Mountain Valley Pipeline corporation submitted application to build its MVP Southgate extension through the county, GSR spread news of a host of environmental dangers the project invited. Not only did MVP have a failing track record in matters of safety and containment, they also promised to clear forests and farms, claim eminent domain on private property and line their pipe with carcinogenic toxins—not for gas demand or community benefit, but for corporate profit. In 2020 and again in 2021, the North Carolina Department of Environmental Quality denied MVP's applications, citing many of the concerns GSR had raised.
"Today we have yet another victory, another step towards securing our future and our right to clean resources in the Dan River watershed thanks to the perseverance and diligence of many community members, organizations and the NCDEQ. Today we won and tomorrow, we will keep fighting."

– Steven Pulliam, Dan Riverkeeper on MVP permit denial
In 2019, GSR joined the Waterkeeper Alliance and named Steven Pulliam its first Dan Riverkeeper. Pulliam has since concentrated full effort on protecting the Dan River through water quality testing, regular patrols and community engagement. Pulliam engages the public with Creek Week, a yearly celebration of regional waterways that invites rural residents and neighbors to enjoy and appreciate their precious natural resources as a community. Dan Riverkeeper has also joined the Waterkeeper Alliance campaign, Pure Farms, Pure Waters, organized against pollution by industrial meat and egg factories. Pulliam investigates potential problem sites by air, ground and water, and he tests the river regularly for E. Coli contamination.
Work at GSR advances into a new decade with a committed Riverkeeper and an eye to enlarge its capacities and partnerships. A2 welcomes GSR and the Dan Riverkeeper to its association, and we work this year to connect Rockingham County and Dan River basin communities to expert science, communications support and funding.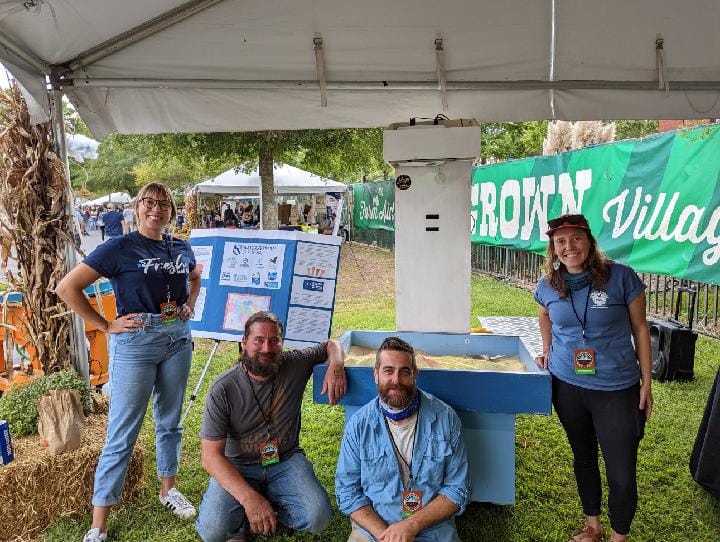 For more information:
Troubled waters in N.C.: E. coli levels dangerously high in Dan and Mayo rivers, Danville Register & Bee, Sept. 2022
Equitable signage to be installed along Dan River following tubing accident, ABC 13 news, June 2021
DENIAL of 401 Water Quality Certification and Jordan Lake Riparian Buffer Authorization Application
Coal ash spill just a bad memory in North Carolina 6 years later, MLive.com, April 2020
Steven Pulliam
Steven@DanRiverkeeper.org
Erosion-Subsidence, Flooding, Heat, Hurricanes, Sea Level Rise, Superfund Sites, Water Contamination
Art Activism, Community Farm/Gardens, Community Science, Fighting Industrial Contamination, Green Infrastructure, Halting Bad Development, Nature-Based Solutions, Policy Reform, Renewable Energy