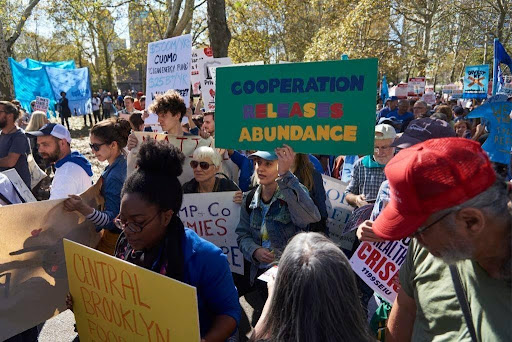 The Cooperative Economics Alliance of New York City (CEANYC) sees itself as a hub — a democratically elected network of over 120 member organizations in New York City dedicated to building a solidarity economy movement focusing on land, food, and housing.
Founded in 2013, the grassroots organization promotes an economic system based on social and racial justice, ecological sustainability, cooperation, mutualism, and democracy. They are creating and sustaining worker cooperatives, community development credit unions, community land trusts, low-income housing and food co-ops, and community gardens — strengthening neighborhoods, making them more resilient, and meeting community needs.
Ali Issa, General Coordinator of CEANYC, leads the group in their mission to unite area groups under a single banner. Marginalized New Yorkers, including low-income immigrants, women, and people of color, are gaining control over their workplace, housing, finance, land use, and food. Connecting, supporting, and promoting each other is creating a movement with a political voice demanding systemic change.
The group prides itself on the training it can offer to elevate the power of its members. In their Cooperative Leadership Institute, topics range from "Solidarity Economy 101" and "Cooperative Board of Directors Training" to "Anti-Racism and Anti-Gentrification Training." They also offer their members technical assistance and training, funding resources, marketing support, advocacy, as well as networks and community.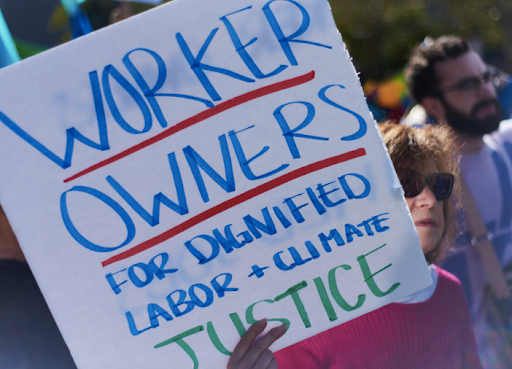 Additionally, CEANYC mobilizes on issue campaigns led by member coalitions and associations including NYRenews, American Sustainable Business Council, National Cooperative Business Association, US Federation of Worker Cooperatives, and New Economy Coalition. When there are calls to action from these groups, CEANYC mobilizes. In turn, it seeks support from them for raising the visibility of its solidarity economy enterprise.
Written by Kerri McLean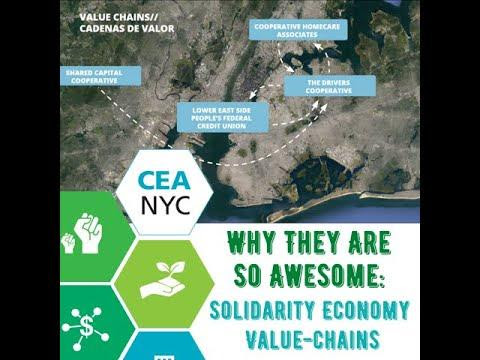 Learn more:
What is a Solidarity Economy Anyway? by Evan Casper-Futterman, PhD for Medium, June 2, 2021
How Community Land Trusts Can Help Address the Affordable Housing Crisis, by Oksana Mironova, Jacobin Magazine, July 6, 2019
Ali Isa
ali@gocoopnyc.com
Air Pollution, Flooding, Water Contamination
Affordable Housing, Community Farm/Gardens, Renewable Energy