Bronx River Alliance
Bronx, New York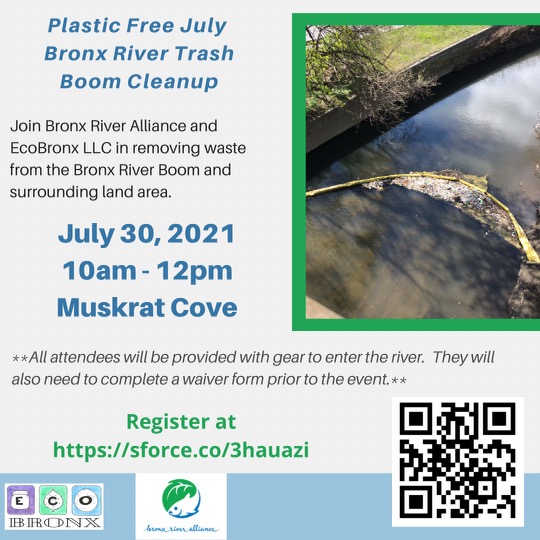 Who speaks for a river?
Truly, who takes on a river to protect it, nurture it, or speak up for it when its lands tempt development not suited for its banks or its future? In the Bronx of New York City, it's The Bronx River Alliance, borne of what seemed the stuff of nightmarish waste—rampant dumping and swirling toxins—but growing up to become the stuff of legends.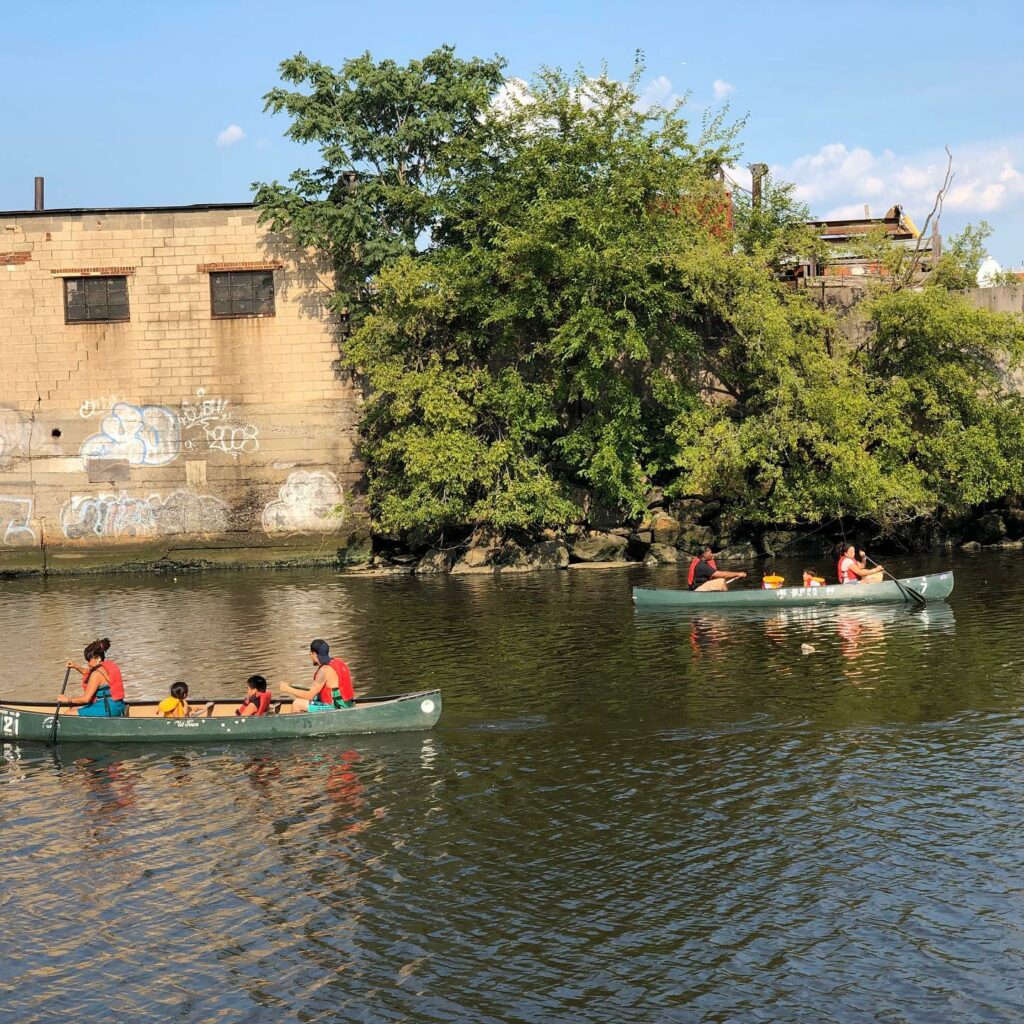 For those who know how to listen, rivers tell us stories. The Bronx River has a rich tale, rife with beauty won and then lost, sacrifices to human industry, poisonous years when it was altogether avoided and then the miraculous heroes who came to save the day…or rather the river.
The Bronx River is a 23-mile freshwater marvel, running through southern Westchester and the Bronx. It is the only waterway in NYC that isn't entirely tidal. As the Alliance notes on its website, it was, "called Aquehung or "River of High Bluffs" by the Mohegan Indians who first lived and fished along it." The name it earned, however, from a local commissioner in 1880, after the construction of the New York Central Railroad in the 1840s and its complimentary industrial infrastructure, was an "open sewer." In 40 years, the marvel had become a morass of industrial waste.
Attempts were made to bring the river back from the brink, as a 662-acre Bronx Park was established in 1888, buffering the river from development and the Bronx River Parkway was completed in 1925.
Fast forward to 1974, when restoration became the mission of a small local group of river warriors. They stood tall and did an army's worth of work. Legend tells of 70 vehicles and 5,000+ tires being hauled out of the water, as well as trees being planted and trails laid through restored parklands. By 2000, this group became the Bronx River Alliance, an independent 501(c)(3) organization. You can hear the pride of this organization on their website as they describe the dream they have worked for.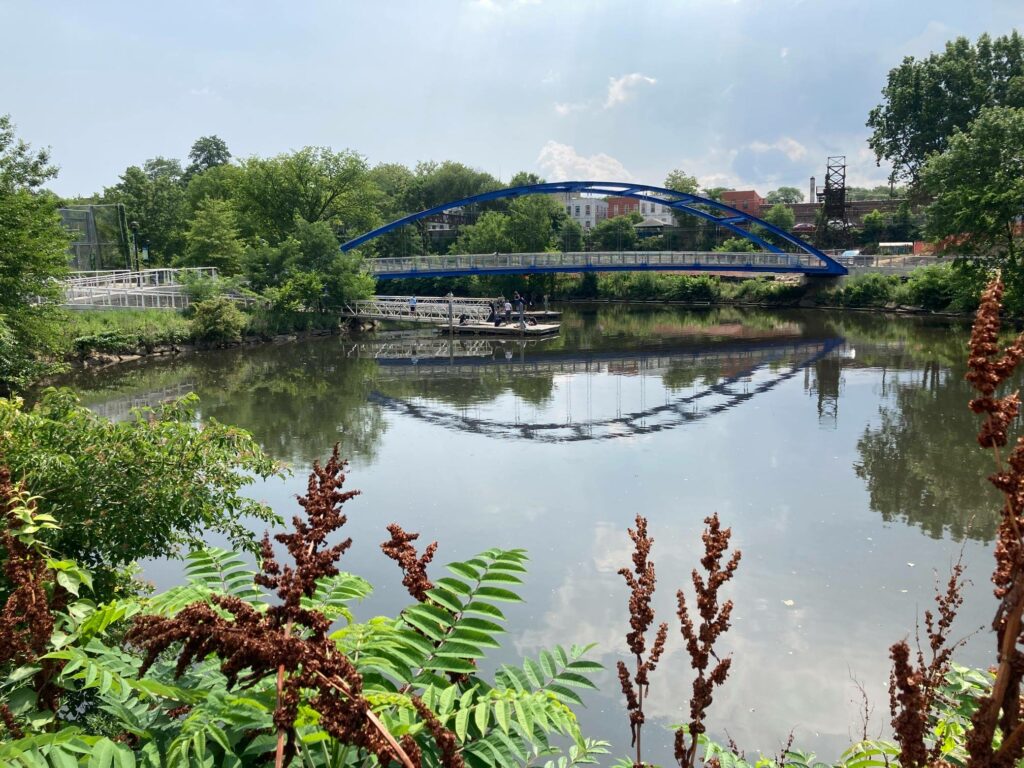 "To walk along the Bronx River today is to enter a world slightly apart from the city, where the cry of the redwing blackbird is louder than the hum of cars not twenty feet away."
And their mission statement speaks of intent: "The mission of the Bronx River Alliance is to serve as a coordinated voice for the river and work in harmonious partnership to protect, improve and restore the Bronx River corridor and greenway so that they can be healthy ecological, recreational, educational and economic resources for the communities through which the river flows."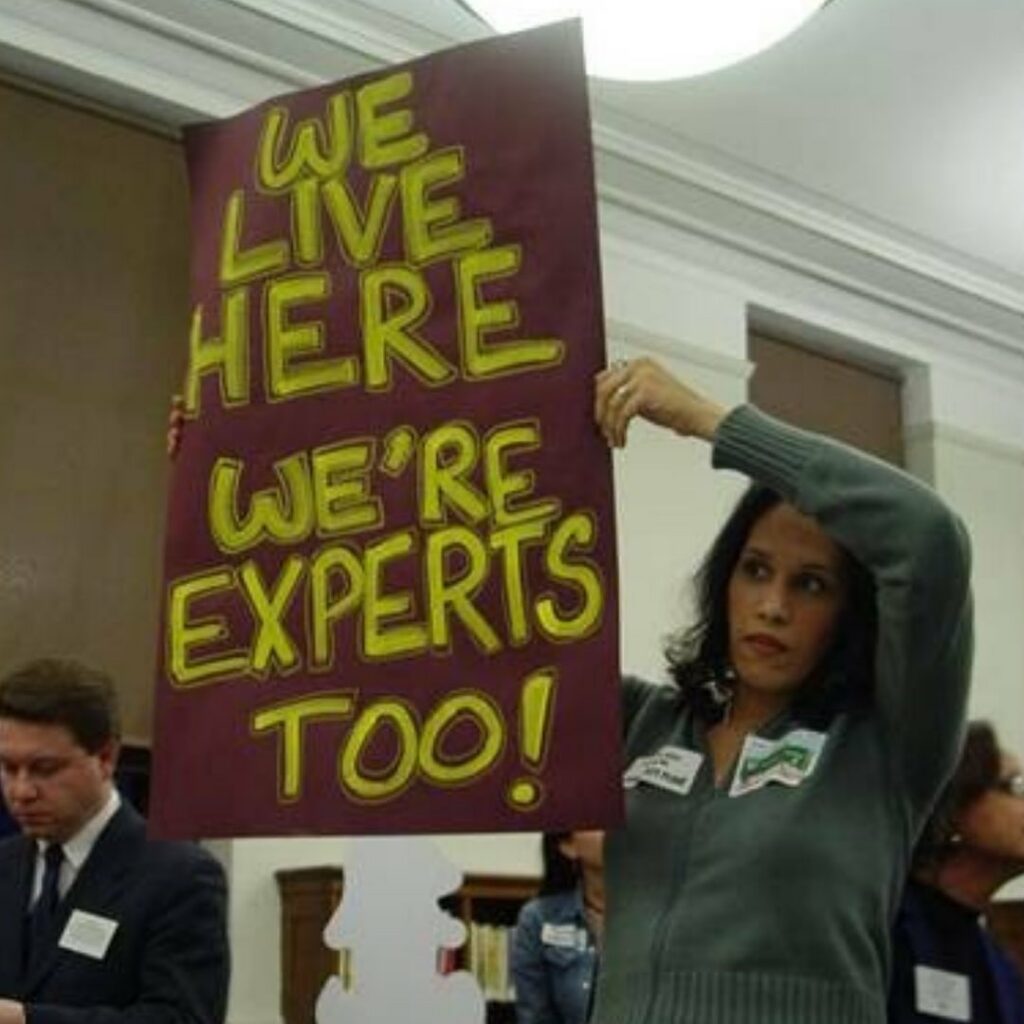 Since 1999, this group, partnering with 132 organizations, has been receiving awards in recognition of their work, and collaborating with the New York City Department of Parks and Recreation to do that work. They have five lead teams to coordinate their project: the Ecology Team, the Greenway Team, the Education Program, the Outreach Program and the Recreation program. They are scientists, regulatory agencies, community based organizations, planners, advocates, teachers and students. They are the proof that community action, done with inclusivity and a grounding in the values of preservation of land and the cultivation of human relationships, works.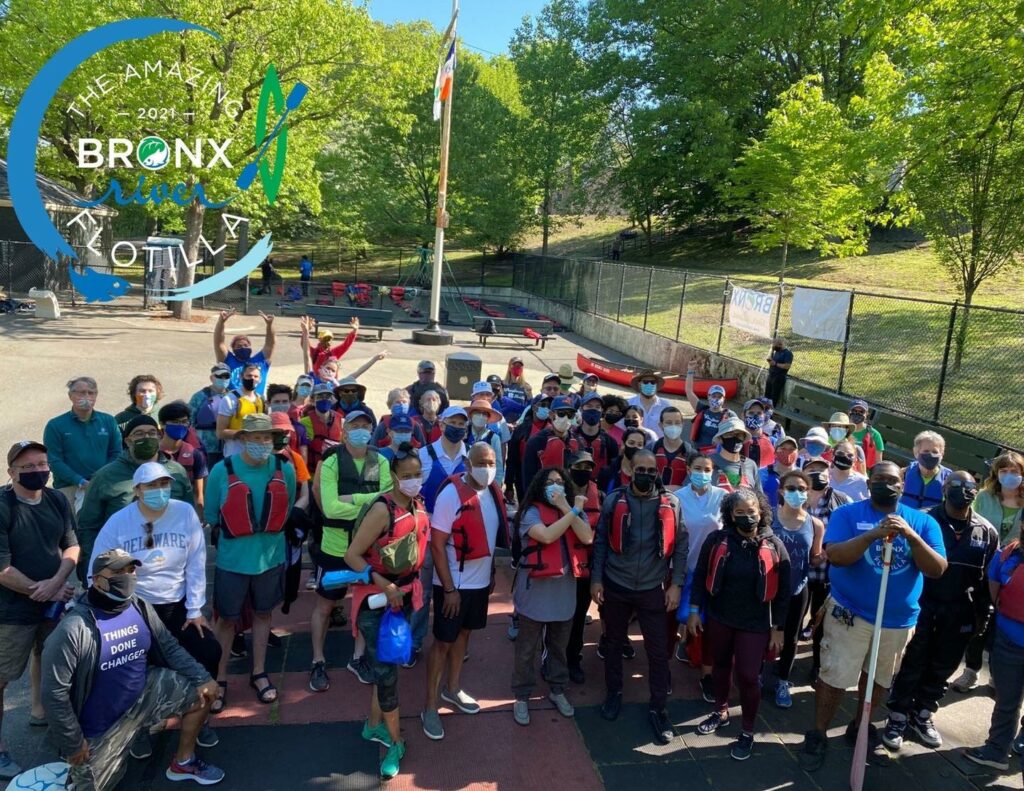 Maggie Greenfield the Director of Bronx River Alliance, in an interview with the Bronx Times during their Annual Bronx River Flotilla, May, 2021, said it all:
"This year's Annual Bronx River Flotilla is extra special. After a one-year hiatus due to the COVID-19 pandemic, we are so excited to welcome the community back to the river for this annual celebration," Greenfield said. "Additionally, we are so glad to be able to commemorate Commissioner Silver's 7 years of leadership at NYC Parks. After a difficult year, it means so much to see this outpouring of community support for the Bronx River."
Written by Michele Gielis
Links
Parks and the Bronx River Alliance celebrate river revitalization at the annual Bronx River Flotilla LLA, Bronx Times, May 19, 2021
The Boogie Down Beavers of NYC's Bronx River, Untapped New York, May 10, 2021
Bronx River trash clean up event – Bronx Times, April 27, 2021
Environmental Studies Program Prepares Students for the Future, The Quadrangle, April 21, 2021
"NYC Parks, Bronx Zoo, NYSDEC & Partners add Alewife fish to Bronx River", Bronx Times, 4/8/21.
"NYC's "Cycling Boom" Gets Boost With Several New Public Projects" The Gothamist, 3/06/2021
DOH & DOT install mural at Concrete Plant Park northern entryway – Bronx Times 1/13/21
Volunteers at Fort Knox Park try to prevent Bronx River from flooding, News 12, November 6, 2019
Contact
Lexi Echelman
Website/social media
Climate impacts
Flooding
Water contamination
Strategy
Nature-based solutions
501c3 tax deductible
Yes
Accepting donations
Yes – donate here.