In 2015, at the height of the Flint, MI water crisis that poisoned tens of thousands, including children, LaTricea Adams looked from afar for helpers. Few came. Some ran in the opposite direction. "Instead of waiting," Adams later reported, "I started to look out for my brothers and sisters on my own." She found some partners — regional Urban League Young Professionals and the Target corporation — who were willing to help send Flint residents bottled water.
"I soon learned it wasn't enough," Adams recalled. In search for what was enough, Adams met Michelle Mabson who posed a question that cut to the heart of the issue:
"Did you know Freddie Gray experienced childhood lead poisoning?"
Gray's murder at the hands of Baltimore police; the revelation of his childhood lead poisoning; and the seemingly unrelated but precisely concurrent lead crisis in Flint. Together, the stories laid bare a simple truth. As Dr. Martin Luther King, Jr. once put it, "[w]e are caught in an inescapable network of mutuality, tied in a single garment of destiny." Half a century after King left his Birmingham jail cell, and one month after Mabson posed her question, she and Adams co-founded Black Millennials for Flint.
"When you see these majority Black and brown people and also people in economic distress, you see some of these same pervasive environmental injustices. Just a lack of regard for certain types of people, where you think that their lives don't matter, and you can just dump in their community. It is not a fluke that Black and brown people live closer to incinerators and refineries and all these toxic things."

– LaTricea Adams, President & CEO of Black Millennials for Flint
In its own words, "Black Millennials for Flint's mission is to empower communities to take action and advocate against the crisis of lead exposure specifically in African American & Latino communities. Black Millennials for Flint envisions a nation where community leaders unite to seek environmental justice for lead-free African American & Latino communities."
Since 2016, BM4F has empowered BIPOC millennials and zoomers to fight for environmental justice with education, advocacy and coordinated action. Working in Flint, Washington D.C., Memphis and Baltimore, BM4F leverages Black and brown power in common and elite communities for the common good. Their local successes have since informed federal initiatives in policy and implementation.
In Washington D.C, BM4F and Adams—who taught in D.C. schools—employed lessons from Flint to spark change before critical failures brought tragedy. In a public meeting in 2016, Adams cited Flint to call out dangerous apathy among D.C.'s civic leaders. "I'm an educator," she testified, "and the impact lead exposure has had on children just in terms of the cognitive issues, is staggering."
With strong leadership, BM4F's advocacy has produced results. In 2017, BM4F helped to pass D.C.'s Childhood Lead Prevention Amendment Act to reduce lead exposure in public schools. Soon after, they partnered with the Environmental Defense Fund to audit the District for fair and effective implementation of the act. In 2020, BM4F organized with D.C. parents and district Council members to draft, promote and pass the Public Facilities Environmental Safety Amendment Act aimed at reducing environmental toxins on public playgrounds.
In 2019, BM4F partnered with BET to expose Baltimore's lead crisis and pressure Ben Carson's Department of Housing and Urban Development to act for lead abatement. To witness the crisis firsthand, Adams walked Baltimore's streets with the late, great actor Michael K. Williams. Documentary cameras fixed on shedding scales of lead paint in low-income, minority neighborhoods, tying lead poisoning to a pervasive urban history of redlining, predatory loans and rent profiteering.
Michael K. Williams joins forces with Black Millennials 4 Flint and Mustafa Ali to spread awareness about lead poisoning and fight for accountability in Washington, D.C. #FindingJusticeBET pic.twitter.com/CIdz1nMjHB

— BET (@BET) April 17, 2019
Data backs up the visuals: from 1993-2013, state testing found over 65,000 children in Baltimore with dangerously high blood-lead levels—a figure that likely includes Freddie Gray. Per Maryland's Department of the Environment (MDE), Baltimore's children are three times more likely than state peers to show elevated blood-lead levels.
With a Finding Justice Grant from BET, BM4F also canvassed neighborhoods to compare resident's reality with blood-lead level data from MDE. BM4F identified systemic underenforcement of municipal lead standards in Baltimore's low-income minority neighborhoods. BM4F continues to gather and publish key data to advocate for specific policy measures and executive actions on behalf of the city's children.
Outside urban centers, BM4F has established unique influence in federal advocacy for environmental justice. As of 2022, the organization has supported environmental activism in Black, Latinx and Indigenous communities across twenty states. BM4F advocates for specific federal legislative policies in matters of air pollution, food quality, consumer product safety, water safety and housing quality. In 2021, the Biden administration invited LaTricea Adams to represent BM4F priorities on the White House Environmental Justice Advisory Council.
BM4F leaders have worked first-hand with legislators in the House and Senate to advance community priorities, and their recommendations have been fully adopted in key bills introduced by legislative partners, including the Moving Forward Act, the Environmental Justice for All Act, the Flint Registry Reauthorization Act and the Black Maternal Health Momnibus Act.
The omnibus bill especially targets an epidemic of neglect for women and birthing people in minority communities. Black moms are 3 to 4 times as likely to die from pregnancy-related causes than white counterparts; Indigenous moms, more than twice as likely; Latinx moms, nearly twice as likely; and AAPI moms, measurably more likely. For impoverished communities, lead poisoning is often a determining factor of maternal and infant health.
At BM4F, community undergirds advocacy. In community, BM4F empowers a new generation of leaders to act effectively for environmental justice. BM4F's Environmental Justice Griot Program trains Black and Latinx millennials and zoomers in project and event management. Their Lead Ambassador Program cultivates professional, data-driven skills among talented Black and brown youth for effective advocacy and community engagement. A yearly conference, Young, Gifted and Green, gathers these leaders and working professionals to share and advance knowledge for effective implementation of environmental justice initiatives at the local, state and federal level.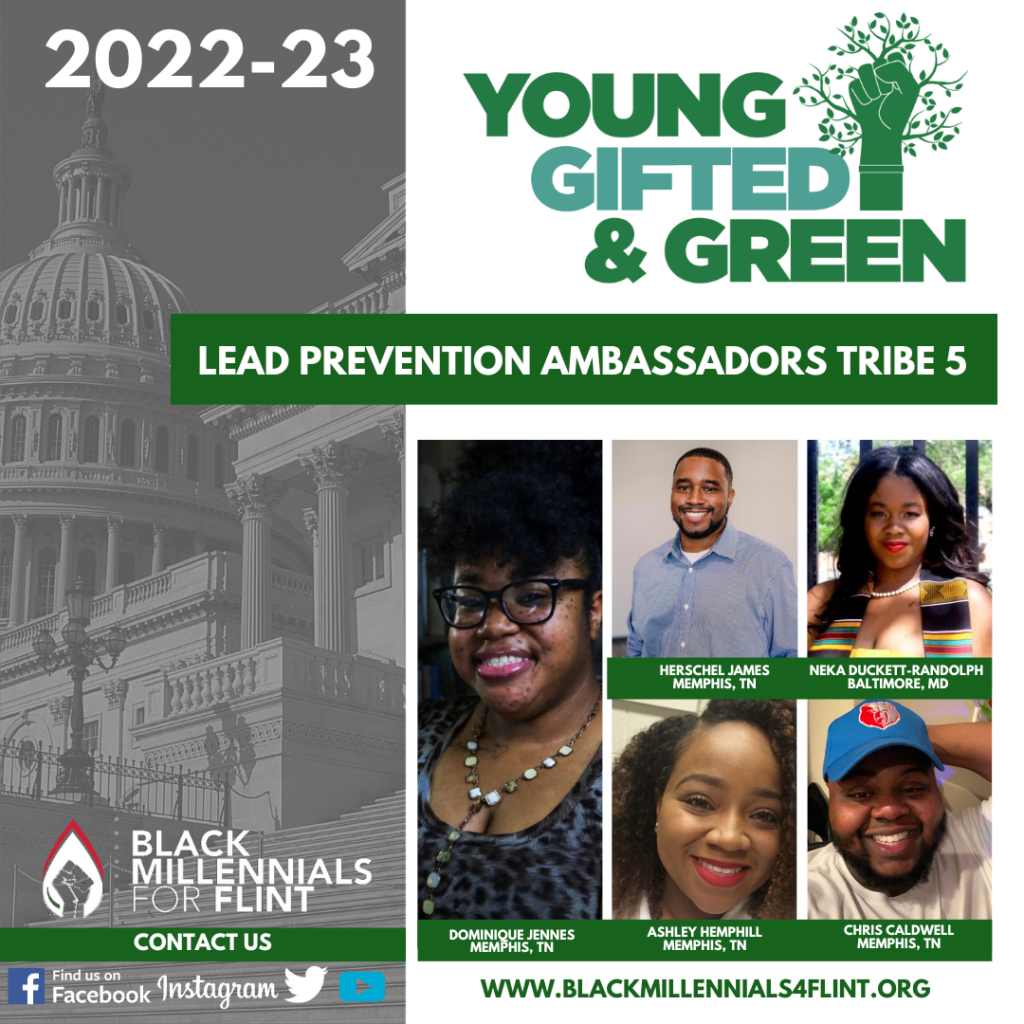 BM4F coordinates to meet communities where they are to promote awareness, knowledge and power for people facing environmental crisis. On Facebook and YouTube, BM4F partners with BlackGirlEnvironmentalist, Climate Action Campaign and the Environmental Defense Fund to promote regular, intergenerational discussion of environmental racism. More recently, BM4F has partnered with local barber- and beauty shops to host informal, educational events for everyday people where they live and work. Similarly, they have launched a pilot Climate Resiliency Training program in D.C. to train the community in practical emergency preparedness.
BM4F's success is a credit to strong values, practical mission, clear vision and pure initiative. A2 joins with BM4F to support their broad coalition in pursuit of community-led progress. In 2022, A2 connected BM4F with expert scientists at the Environmental Protection Network to further community impact research, and A2 awarded BM4F a Community Organizing Grant as direct financial aid for continued projects. Collectively, we hope to transform our network of mutuality from one that poisons, imprisons and kills to one that nourishes, frees and enlivens.
For more information:
LaTricea Adams on NowThis, Video, March 2022
Shop Talk on YouTube, Feb. 2022
BM4F report on Flint, 7 years later, April 2021
BM4F latest report on Baltimore lead, Oct. 2020
LaTricea Adams in VoyageATL, April 2020
#BM4Flint visit Baltimore with Michael K. Williams and Mustafa Ali, April 2019
LaTricea Adams on D.C. Schools (AFRO News), April 2016
Baltimore's Toxic Legacy on 538, May 2015
LaTricea Adams
president@blackmillennials4flint.org
Air Pollution, Flooding, Superfund Sites, Water Contamination, Wildfires
Community Farm/Gardens, Direct Relief and Aid, Fighting Industrial Contamination, Halting Bad Development, Policy Reform