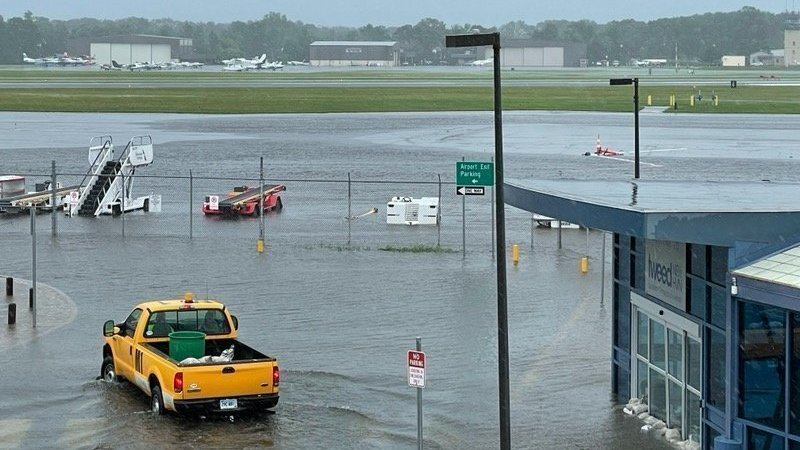 In February 2019, the USC Environmental Health Center reported on a study by Dr. Rima Habre about short-term health impacts caused by breathing in ultrafine particulate (UFP) matter that is emitted from aircraft activity at the Los Angeles International Airport (LAX). "The results showed levels of the dangerous UFPs were found to be 4 to 5 times greater than background levels in downwind communities." Why does this matter? "Ultrafine particulate matter is known to contribute to reduced lung function, and airway inflammation in individuals with asthma."
So it was with a great deal of dismay that the residents of East Haven, Fair Haven and New Haven, Connecticut learned on May 6, 2021 that Tweed New Haven was embarking on a $70 million privately funded expansion, with a new four-gate 74,000 square-foot terminal and daily service from a new airline. Already familiar with the noise, traffic, flooding and pollution impacting their health that comes with the current airport, the planned expansion spurred the community into action.
By May 31, 2021, residents had renamed their group "10,000 Hawks," in honor of the raptors in the annual hawk migration that takes place over Tweed airspace and their neighborhoods. Led by Rachel Heerema and Lorena Venegas, this all-volunteer neighborhood organization began pulling together community information meetings and calling for a public hearing on the proposed expansion. On August 4th they rolled out a petition making clear what they seek to protect:
"We need to stop the FLOODING of our homes and streets. We need to reduce, and not trigger ASTHMA with our children. We need to stop WETLANDS DESTRUCTION. We need to stop EMINENT DOMAIN activities, not make them easier. We need to keep economic development profits LOCAL."
10,000 Hawks wants the New Haven Board of Alders to PAUSE the vote on the 43-year lease agreement with AvPORTS (a Goldman Sachs subsidiary), because there has been no due diligence on what impacts this airport expansion will have on the community. There needs to be an Environmental Impact Statement, along with traffic plans, noise studies and remediation, a coastal resilience plan, a public health plan for increased rates of asthma and cardiovascular issues, etc.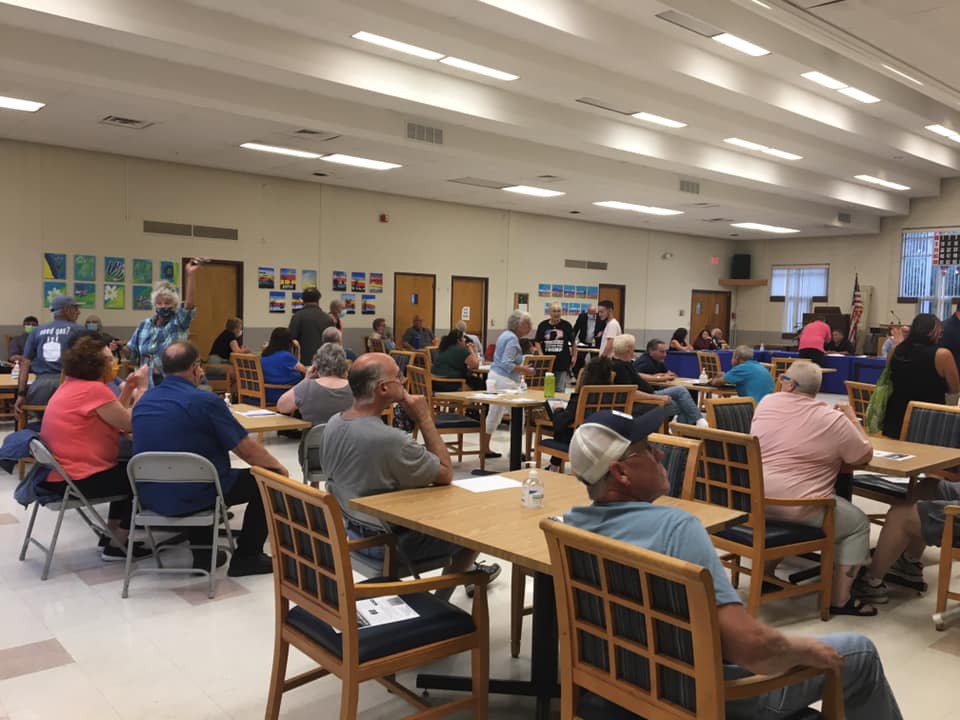 In late August, the City Plan Commission unanimously approved the airport's site plan and coastal site plan, as well as a floodplain permit and special permit for the additional parking; this despite the overwhelming community opposition with 12 letters in favor of the application and 21 in opposition, as well as a dozen residents who spoke in opposition at the meeting, with only one speaker in favor. These statements of opposition are a testament to the work of the 10,000 Hawks organization. After the vote, Rachel Hareema told members, "My big question for the commission is, 'What about our health?'"
The work continues. An environmental assessment begins next month, and the team at 10,000 Hawks continues pushing to delay the 43-year lease agreement until there is an EPA review. If you can help or want to get involved, contact 10000hawks@gmail.com for more details.
Written by Michele Gielis
For more information:
Mother Nature Complicates Tweed 'Master Plan', Zip 06 News, December 2023
The Tweed airport expansion controversy, Inside Investigator, August 2023
Environmental group studying air quality around Tweed New Haven airport, New Haven Register, July 2023
Activists to Monitor Tweed Airport's Air Quality Over Weekend, CT Examiner, June 2023
Call to action on the Tweed Airport Expansion, WPKN Community Radio, March 2023
East Haven and Airport Expansion is the most Transformative Issue for 2023, CT Examiner, December 2022
Tweed New Haven airport neighbors, officials meet on concerns over noise, fumes, proposed remedies, New Haven Register, June 2022
As flooding in East Haven continues, town officials plan for future remediations, New Haven Register, by Christine DeRosa, Feb. 2022
Will climate change have something to say about the Tweed Airport expansion? Experts think so, The CT Mirror, by Jan Ellen Spiegel, Jan. 2022
New Haven mayor to residents: Tweed not going anywhere, so 'tough luck, New Haven Register, by Mark Zaretsky, August 2021
New Haven planners OK improvements to Tweed airport terminals despite opposition, New Haven Register, August 2021
New grassroots group opposes planned expansions at Tweed Airport, Westfair Online, July 2021
10,000 Hawks Group Seeks Open Communication on Tweed Development, bynn Je McCulloch, ZIP06.COM • 07/06/2021 12:15 P.M. EST
"10,000 Hawks" Take Flight Against Tweed Expansion, New Haven Independent, by Allan Appel, July 2021
10,000 HAWKS LAUNCHES TO ADDRESS QUALITY OF LIFE ISSUES, May 2021
$70M Tweed Expansion Announced, New Haven Independent, by Paul Bass & Thomas Breen, May 2021
Lorena Venegas
Rachel Heerema
hawks@10000hawks.org
Air Pollution, Flooding, Sea Level Rise
Fighting Industrial Contamination, Halting Bad Development, Nature-Based Solutions, Policy Reform